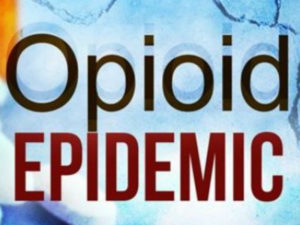 Drug overdose is the leading cause of accidental deaths in New Jersey.  While New Jersey does not have the worst rate of opioid overdoses in the nation, New Jersey is at the forefront of combating the epidemic.
The New Jersey Association of Counties (NJAC) is hosting an educational and informative Summit on December 8, 2017 from 10 a.m. to 2 p.m. at the Trenton Country Club located at 201 Sullivan Way in West Trenton.  Law enforcement authorities, public school officials, and parent advocates will examine the State's alarming opioid epidemic and present viable strategies for combating this public health crisis.  Additionally, addiction and recovery professionals, mental health providers, and other subject matter experts will discuss resources for recovery and recommend new approaches for providing vital support to those in need.  Click here to review the day's agenda.
Sponsorship and vendor opportunities as well as individual registrations are available for businesses.  Networking opportunities are available for both businesses and local government officials.  For the first time, and given the magnitude of the problem, NJAC has waived the registration fee for county government officials and employees.  Registration is required due to limited available space.  Included with your registration is a continental breakfast, luncheon, and interaction with the panelists and keynote speaker.
Sponsorship, vendor applications, and registrations must be submitted to Kim Nolan, Office Manager, via email kim@njac.org or faxed to (609) 989-8567 no later than Friday, December 1st.
Click here for directions to the Trenton Country Club.  Valet parking is available as well as a coat check.
Note that the Trenton Country Club has a dress code policy and specifies no denim nor sneakers.  Please dress in business casual attire.  Thank you.