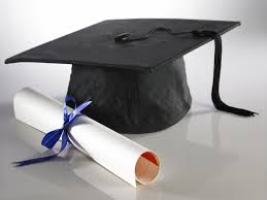 NJM awarded the NJAC Foundation a grant of $5,250.00 for county vocational-technical school graduates who plan on continuing their education at home in New Jersey at a county college or State college or university.
"I'm grateful that NJM Insurance Company and the NJAC Foundation have once again partnered on this important and timely initiative to provide county vocational-technical school graduates with valuable scholarships that will help them and their families meet the ever increasing financial demands of pursuing an education," said NJAC Foundation President Donald De Leo.
The NJAC Foundation plans to distribute one $1,750.00 scholarship in each county where NJM maintains a corporate office, which includes Atlantic, Mercer, and Morris counties. NJM/New Jersey Manufacturers began in 1913, and has worked steadily ever since to build a reputation for efficiency, integrity, and superior service.  Today, the Company is a leading provider of personal and commercial auto insurance, and homeowners and workers' compensation coverage in New Jersey.
"We commend NJM for its continued commitment and generosity to the communities in which it serves, and look forward to working with our county vocational-technical schools in identifying hard working students dedicated to advancing their education at home in New Jersey," said De Leo. 
The NJAC Foundation is a non-profit organization affiliated with the New Jersey Association of Counties (NJAC) and is committed to providing innovative educational opportunities for county vocational-technical school and county college students.
________________________________________________________________________________________________________________________________
Cassidy Martin, a 2015 graduate of the Atlantic County Institute of Technology, was awarded a scholarship check and certificate of recognition from NJAC Executive Director John G. Donnadio, Esq. and Colin Dansbury of NJM Insurance Group on Tuesday, July 28th, during an Atlantic County Board of Chosen Freeholders Meeting.  Jamie Moscony, a coordinator of ACIT, was at the meeting to congratulate Cassidy.
Ms. Martin will be attending Stockton University beginning this fall, where she plans on majoring in mathematics.