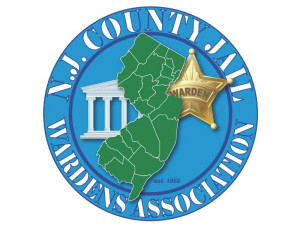 The New Jersey County Jail Wardens Association (NJCJWA) is holding its Reorganization Meeting on Friday, January 13th, beginning at 9:30 a.m. in the Cathedral Kitchen located at 1514 Federal Street, Camden 08105.
On January 13th, the following individuals will be sworn in as Executive Officers for the years of 2017 and 2018:
President Eugene J. Caldwell II, Gloucester County Jail Warden
Vice President Michael Tolerico, Passaic County Jail Warden
Treasurer Sandra Mueller, Ocean County Jail Warden
Secretary Mildred Scholtz, Burlington County Jail Warden
Sgt. at Arms Mark Cranston, Middlesex County Jail Warden
NJCJWA is donating $7,500.00 to the Cathedral Kitchen.  For more details on the NJCJWA Reorganization Meeting, please contact NJCJWA President Eugene J. Caldwell II at (856) 384-4633 or via email ecaldwell@co.gloucester.nj.us.
About the New Jersey County Jail Wardens Association
The objective of this Association, that was established in 1959, will be to share information concerning the daily operations of the County Jails, to present for discussion topics of general interest to members of the Association and to present a united effort to obtain objectives voted on and approved by the membership.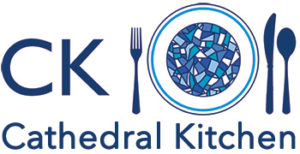 About the Cathedral Kitchen
The Cathedral Kitchen provides nutritious meals for impoverished residents of Camden.  Dinner is served Monday through Friday from 4:00 p.m. to 5:00 p.m. and lunch on Saturdays from 12:00 p.m. to 1:00 p.m. The food is cooked on the premises, plated and served at the table; there is no "soup line."  The hot meal consists of an entrée, a vegetable or salad, a side dish and a beverage.  The Kitchen also provides meals for local after school programs, groceries for low-income senior centers, and send donated food to local pantries, churches, and soup kitchens that also serve the client population.  In 2015, the Cathedral Kitchen provided over 100,000 meals.   Eighty-two percent of their dinner guests are residents of Camden.  Thirty percent have not completed high school or earned a GED and men outnumber women by approximately 3 to 1.  Children make up about 12% of the guests while 20% are elderly.  Many are homeless, living on welfare or SSI/SSD, and some are employed but do not make enough money to pay for food, especially at the end of the month.  According to census statistics, 39% of Camden's population lives  below the federal poverty level – that's over one third of the residents!
Hundreds of people, from different faiths and backgrounds and from across the South Jersey area volunteer their time and talents each year, filling more than 8,000 volunteer slots to serve the daily meal and help keep overhead costs down. Donated food is received from a variety of sources, estimated to be worth over $400,000.00 per year.  The Cathedral Kitchen also has job training programs that are supported by corporate and private donations.  Area restaurants and chefs are pivotal in the success of the program.  Local chefs make guest teaching appearances in the culinary and baking arts classes, and restaurants provide internships and employment opportunities for students and graduates.  Approximately 30% of the Cathedral Kitchen's budget comes from individual donations.  The remainder is comprised of government grants, corporate grants, private foundations, social enterprise income and proceeds from the annual fundraising event – Harvest for Hunger, which is a wine tasting and live auction held in Autumn.  More details about Cathedral Kitchen can be found at www.cathedralkitchen.org.