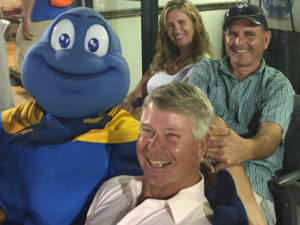 The New Jersey Association of Counties is hosting a Night of Baseball and Fireworks on Thursday, July 20th, at the Arm & Hammer Ball Park where the New Hampshire Fisher Cats take on the Trenton Thunder at 7:00 p.m.  Enjoy a night of AA baseball, fireworks, and networking. There are four (4) hosting opportunities available at $500.00 each. This opportunity is on a first come first served basis and seating is limited to a maximum of 30. Included in the package are:
Two tickets to the game in a luxury suite;
Permitted signage and visibility;
Food and refreshments; and
A chance to throw out one of the first pitches.
If your company is interested in being a host, then please complete this form and forward it onto Kim Nolan, NJAC Office Manager.  If you are a county official or department head interested in attending the event, then please email Kim Nolan with your contact information.