State House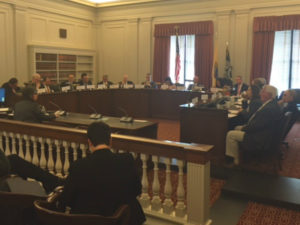 Annex – Committee Room 16 – 4th Floor
  9:30 a.m.  Networking
10:00 a.m.  Board Meeting
The Board of Directors of the New Jersey Association of Counties rescheduled its March 10th meeting due to the morning rush hour snowstorm. The meeting took place on Friday, March 24th, at the New Jersey State House Annex Building in Committee Room 16 of the 4th floor..  County leaders and business associate members were able to network over a continental breakfast between 9:30 a.m. and the start of the board meeting.
Shortly after President Simmons called the meeting to order and roll call was done to determine a quorum, she introduced Renee Burawski.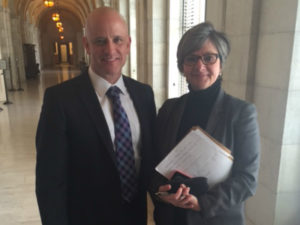 Ms. Burawski is the Chief of Staff for the New Jersey Department of Human Services.  She presented the Board with details of the Transition to Fee Service and addressed their concerns.
Following the NJ Department of Human Services presentation, the Board continued with routine business and delved into the legislative matters in which NJAC is active.