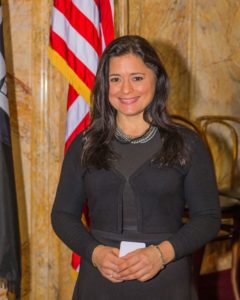 The New Jersey Association of Counties will hold its annual reorganization meeting on Friday, January 27th, at 11:00 a.m. in the Senate Chambers of the New Jersey State House in Trenton.  Senate President Stephen M. Sweeney has been invited to administer the oath of office.  This year the NJAC Executive Officers are slated as:
Heather Simmons, President & Gloucester County Freeholder
Gary J. Rich, Sr., First Vice President & Monmouth County Freeholder
Brendan W. Gill, Second Vice President & Essex County Freeholder 
Mary H. Melfi, Secretary-Treasurer & Hunterdon County Clerk
John W. King, Immediate Past President & Hunterdon County Freeholder
After the ceremony, invited guests are welcomed to attend the luncheon in the Riverside Gallery of the NJ State Museum located at 205 West State Street in Trenton.
NJAC county and business associate members are invited to attend this event and asked to RSVP by Thursday, January 19th, to Kimberly A. Nolan at (609) 394-3467 or kim@njac.org.
Driving directions to the New Jersey State House and parking instructions can be found here.