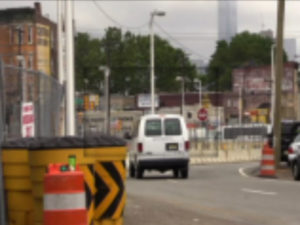 Michael Russo, Director of Local Aid & Economic Development for the NJ Department of Transportation, released a letter, dated January 10, 2017, to State Local Aid Grant Recipients informing them that the NJDOT will consider requests for additional funding on Transportation Trust Fund (TTF) funded projects that were impacted by Executive Orders 210 and 216.
In the letter, Mr. Russo writes that additional funds may be made available for reasonable costs to accelerate project completion as well as costs related to the safe and orderly shutdown of a project under Executive Order No. 210, pursuant to the provisions of the NJ DOT's Standard Specifications for Road and Bridge Construction, Sections 108.1 1 and  104.03.
Grant Recipients should submit requests for additional funds after a careful evaluation of the time impact to the project end date that was in place at the time of the shutdown. For example, the reasonableness of a request for acceleration costs must consider the scope and duration of the impacted project.
Consistent with the NJDOT's regulations and guidelines, by providing additional funding, the NJDOT is not establishing any contract or other rights, including but not limited to any third party beneficiary rights, with any entity other than the Grant Recipient.
Counties and municipalities proposing acceleration costs and costs related to the safe and orderly shutdown of the project shall provide a certification (see attached) by a duly authorized representative of the grant recipient that the work and costs associated with the acceleration and safe and orderly shutdown of the project are reasonable.
Lastly, he states the NJDOT will authorize the payment of these additional funds only if a duly authorized representative of the Grant Recipient certifies that the Grant Recipient has released the State of New Jersey and the NJDOT, their agents, officers and employees, from all claims and liabilities arising under their applicable State-County (or municipality, as applicable) agreement.  Additionally, it is within the discretion of the Grant Recipient to determine whether to seek such a release from any contractors, material providers, or others who provided goods and/or services regarding a project.
A copy of this letter and certification can be found here.
Should you have any questions or concerns, please do not hesitate to contact NJAC Executive Director John G. Donnadio, Esq. (jdonnadio@njac.org).