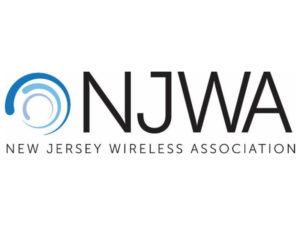 Forsgate Country Club in Monroe Township, NJ
Please visit www.newjerseywireless.org for more details and registration.  Email President@newjerseywireless.org for complimentary registration information.
Bringing industry and regulatory stakeholders together to address the wireless infrastructure powering Smart Cities, autonomous cars, FirstNet and the Internet of Things (IoT).
Reducing the barriers to deploying wireless infrastructure will help ensure that the U.S. remains the global leader when it comes to mobile network innovation and deployment. Improving access to federal/state lands for wireless communications facilities and streamlining the permitting processes for wireless infrastructure are key to creating a more predictable business environment for broadband infrastructure investment.
The FCC has created the Broadband Deployment Advisory Committee which includes members from the wireless industry, consumer advocacy groups, and community leaders to focus on developing specific recommendations on ways in which the FCC can better encourage broadband deployment across in communities across the United States.
The US Senate Commerce Committee has passed MOBILE NOW to encourage investment in wireless broadband networks. MOBILE NOW is an important step toward removing unreasonable barriers to wireless broadband investment and deployment.
Unfortunately, the state of New Jersey does not have any initiatives working to address the need and the deployment issues of wireless broadband.
Our 3Q education event will provide an update on initiatives at the Federal Level and the legislation being enacted in other states. We will have a panel discussion with key stakeholders in New Jersey on the need for action and how best to proceed.
Moderator, Jonathan Adelstein, President, WIA.  Jonathan will also provide an update on initiatives and legislation in other states.
Speakers
FCC Commissioner Michael O'Reilly
WIA President and CEO, Former FCC Commissioner and BDAC member Jonathan Adelstein
Nokia Bell Labs Senior Fellow, Wireless CTO Victor DaSilva
Monmouth County Sheriff Shaun Golden
NJ BPU Executive Director Paul Flanagan
NJ Assemblyman Andrew Zwicker
FirstNet CEO Mike Poth
More speakers are being added every week!  Please contact Rob Ivanoff with questions and concerns at rivanoff@newjerseywireless.org.