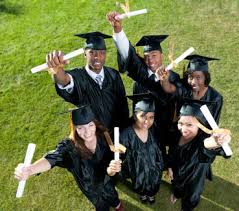 Investors Bank, through the Investors Foundation awarded, the NJAC Foundation a grant of $16,000.00 for county vocational-technical school graduates who plan on continuing their education at a county college or state college or university.
"I'm grateful that Investors Bank and the NJAC Foundation have once again partnered on this important and timely initiative to provide county vocational-technical school graduates with valuable scholarships that will help them and their families meet the ever increasing financial demands of pursuing an education," said NJAC Foundation President Donald De Leo.
The Foundation plans to distribute two $500.00 scholarships to well-deserving students in each county where Investors Bank conducts business.  These counties include: Burlington, Bergen, Camden, Hudson, Hunterdon, Essex, Mercer, Middlesex, Monmouth, Morris, Ocean, Passaic, Union, Somerset, Sussex, and Warren counties.  Investors Bank has awarded the NJAC Foundation grant monies totaling $74,000.00 given to 148 county vocational-technical school students since 2011.
"We commend Investors Bank for its continued commitment and generosity to the communities in which it serves, and look forward working with our county vocational-technical schools in identifying hard working students dedicated to advancing their education at home in New Jersey," said De Leo. 
The NJAC Foundation is a non-profit organization affiliated with the New Jersey Association of Counties (NJAC) and is committed to providing innovative educational opportunities for county vocational-technical school and county college students.
________________________________________________________________________________________________________________________________
Monica Elias, a 2015 graduate of the Bergen County Technical School – Teterboro Campus and member of the National Honor Society, was awarded a scholarship check and certificate of recognition from the Bergen County Board of Chosen Freeholders on Wednesday, August 12th, at the commencement of a Freeholders Meeting.
Ms. Elias has enrolled in the Pharmacy Program at Rutgers University starting this fall semester.