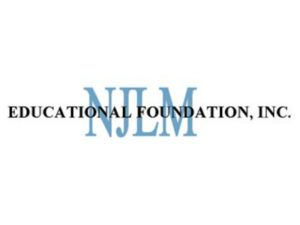 Introduction to Smart City Technology
April 7, 2017
11:00a.m. – 2:00 p.m.
Felician University, Rutherford Campus
1 Felician Way, Rutherford, NJ   07070
Education Commons Building
Made possible through the generous support of Verizon New Jersey
CEUs: CMFO/CCFO-3.0 IT; CTC-3.0IT; CPWM-3.0 IT; RMC-3.0 IT; QPA-3.0IT
Municipal Registration Form WORD / PDF
Non-Municipal Registration Form WORD / PDF
Registration Fee: $25.00 per person (fee includes networking lunch and displays 11:00a.m. – 12:00p.m. and the program beginning at 12:00p.m.)
Program Outline:
The concept of "Smart Cities" incorporates improving the quality of life by using technology to improve the efficiency of city services and meet residents' needs.
This program will explain Smart City technology such as:  saving energy, adding security, creating efficiencies, and understanding the costs and implementation process.  The Smart Cities concept involves the Internet of connected things and new ways of using data to create effective more efficient options.  Some of these advances are already happening here in New Jersey.  This program will give you a better understanding of the possibilities and show you real examples of of what Smart Cities can do.  Presenters include local government practitioners, Fortune 100 Smart Cities advisors, and New Jersey experts.
Presiding Mayor: 
NJLM Educational Foundation President, Mayor Timothy McDonough, Hope Township
Presenters and Topics:
Subject Matter Overview:
Michael Darmetta, Senior Manager at Verizon Enterprise Solutions; Lead manager for the Smart Community Team.
Utilities Role in Smart Cities:
Benjamin J. White, Distribution Business Team Leader, PSE&G-"Utility Infrastructure and the Role Out of Smart Cities"
City of Hoboken Smart Cities Case Study:
John Morgan, Director, Hoboken Parking Authority-"Portfolio of solutions from fleet, scheduling, and cameras, to meters and GPS"
Questions and Discussion:
IN CASE OF INCLEMENT WEATHER OR CANCELLATION: We will announce emergency seminar cancellations via recorded announcement on our Weather Hotline: 609-695-3481 ext. 200 and post announcements on our website www.njslom.org  or www.njlmef.org after 6:00am on the morning of the meeting. Please note:  If an event is cancelled by the NJLMEF registration fees will be refunded in full. Modification of events will not be cause for refunds.