by Digesh Patel, CPA, MBA, CGMA, Director of Government Services for The Mercadien Group
View the entire newsletter for more articles:  2016 – NJAC County Biz – December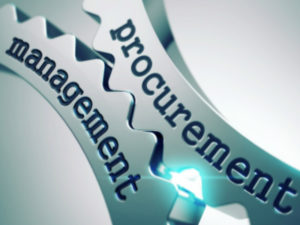 For all state, local and nonprofit entities that receive federal awards, whether direct or pass through, Uniform Guidance took effect with fiscal years that began after December 26, 2014. Procurement standards is one of the many areas that management and staff at all state, local and nonprofit entities need to review and understand, to be in compliance with the Uniform Guidance.
In the new uniform guidance, there are five general procurement standards:
Every organization receiving federal awards must maintain written policies and procedures that meet the federal law, Uniform Guidance and state imposed regulations.
Costs incurred must be necessary and cost effective.
All procurement transactions must provide full and open competition.
Every organization must have a written conflict of interest policy.
Organizations must maintain documentation addressing cost and price analysis, and vendor selection, as applicable for selected method of procurement. There are five methods of procurement:
1)   Micro-purchases –
Less than $3,000 ($2,000 for procurement subject to Davis Bacon Act)
No competitive quotes required
Spread purchases out among qualified suppliers
2)   Small purchases –
Between $3,000 and $150,000
Rate quotes must be obtained from an adequate number of qualified suppliers
Quotes can be obtained from suppliers or public websites
3)   Sealed bids –
More than $150,000
Formal solicitation is required
Lowest bidder for the fixed prices wins the contract
4)   Competitive proposals –
More than $150,000
Written policy for conducting technical evaluations of reviewing proposals and selecting the supplier
Most advantageous bid wins, price and other factors considered
5)   Noncompetitive proposals –
Sole source procurement for any amount
Must meet specific criteria such as:

Good/service available from single source
Competition is deemed inadequate, after attempts through one of the other methods mentioned above
Public emergency does not allow for the time for competitive proposal process
Written pre-approval from the federal awarding agency
As mentioned above, this is just one of the many areas that Uniform Guidance has incorporated significant changes, which are important for all entities to understand.
Mr. Patel is a member of Mercadien's Government Services Group and can be reached at dpatel@mercadien.com or 609-689-9700.